Speakers
Information & Resource Conference 2023
Dr. Mary Bacon
Dr. Mary Bacon has 40+ years of experience in the field of education. She has conducted keynote addresses and seminars for thousands of educators nationally and internationally. She consults with many school districts, helping them increase their success in serving the most challenged and challenging youth and families.
Her areas of expertise include creating and implementing CCEIS plans, addressing root causes of disproportionality, systemic change in organizational structures, and addressing performance indicators.
Learn more at http://www.marymbacon.com/
Lunchtime Talk:
Going Beyond Inspirational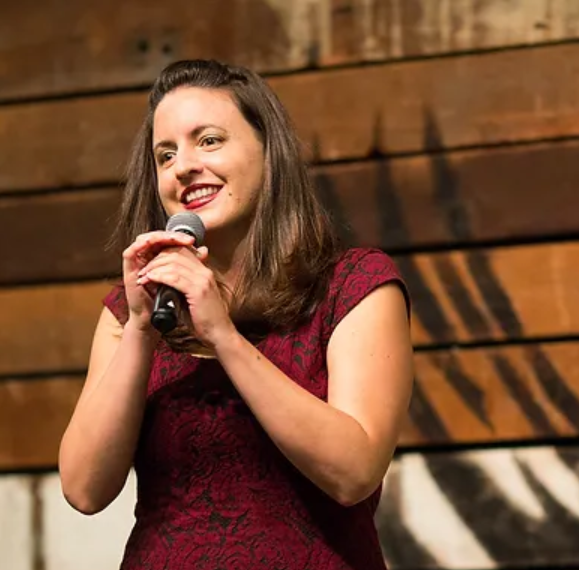 Nina G
Nina G is a comedian, professional speaker, Disability advocate, and author of Stutterer Interrupted and Bay Area Stand-Up Comedy: A Humorous History.  She has been featured in/on everything from NPR's 51%, BBC's Ouch, Psychology Today, Tedx, KQED radio, and multiple daytime talk shows and podcasts.  She has shared the stage with legendary comedians like Don Novello (aka Father Guido Sarducci), Mort Sahl, Eddie Pepitone, and Cathy Ladman and participated for 3 years straight at San Francisco's Comedy Day. Her first solo album and comedy special debuts in 2023.
www.ninagcomedian.com
www.Ninagcomedian
510-301-5298
Alexis Lynch, Attorney at Law
(Workshop: Understanding Conservatorship and the Alternatives)
Alexis assists families in the Bay Area and beyond setting up conservatorships for their loved ones with a developmental disability. She serves on the boards of Integrated Community Services and Matrix Parent Network & Resource Center, both of which provide services to the disability community and their families.

Law Office of Alexis Lynch
alexislynchlaw.com
[email protected]
(415) 795-1838
Adriana Aro
(Workshop: Disagreeing Productively: Utilizing Alternative Dispute Resolution (ADR) for your Child's IEP)
Adriana Aro is a long-time education specialist with an eye for equity. In previous districts she has developed co-teaching programs, coached peers as a department chair, and trained teachers responding to diversity, equity, and inclusion issues. With San Francisco Unified, she is happy to help families and staff find equilibrium and agreement through Alternative Dispute Resolution.
San Francisco Unified School District
www.sfusd.edu/sped/adr
[email protected]
(415) 823-4051
Tamuri Richardson
(Workshop: Parents as Allies and Advocates)
Tamuri Richardson: TLeanne Speaking Pros, LLC, Owner, Professional Motivational Speaker, Mental Health Advocate and Author

NAMI San Francisco
namisf.org
[email protected]
415-237-0039
Lisa Louis
(Workshop: How Autism Families Can Create Community)
Autism Mom Lisa Louis created HikingAutism.com, a guide for the millions of families like hers with an autistic family member to experience the joy of nature. HikingAutism features more than 170 hikes accompanied by 1,900 stunning nature photos. The outings range from five-mile hikes on Mt. Tam in Marin County to rambles through the streets of San Francisco. The therapeutic power of nature is an undercurrent of Lisa's weekly Insights blog. Her love of the outdoors stems from a childhood wandering the Adirondack Foothills. Today, she and her family lead other special needs families on hikes in collaboration with the Autism Society San Francisco Bay Area. A professional technical translator of Japanese, Lisa lives with her husband and two sons in San Francisco.
Autism Society San Francisco Bay Area
sfautismsociety.org
[email protected]
650.339.8477
Princess Tucker, Supervisor, Related Services
(Workshop: What are SFUSD Special Education Related Services?)
San Francisco Unified School District (SFUSD)
[email protected]

Natalie Walker  MA – Intake and Assessment Coordinator
(Workshop: Transition Planning: Accessing Services for your Older Child)
Natalie Walker has worked with the Arc for 14 years.  Her role as Intake and Assessment Coordinator is bolstered by years of experience in other roles at the Arc: Direct Support Staff, Health Advocate, Service Manager, and Associate Director of the Center for Health and Wellness.
The Arc San Francisco
thearcsf.org
[email protected]
1(415) 748-7181
Fiona Hinze
(Workshop: Transition Planning Panel Discussion- Preparing your older child for independent living)
https://www.sfmta.com/people/fiona-hinze

Independent Living Resource Center San Francisco
https://www.ilrcsf.org
[email protected]
415-543-6222, ext. 1106
JVS- Jewish Vocational Service
[email protected]
Cathy Sherman, Supervisor of Behavior Services
(Workshop: Addressing Problem Behaviors)
Cathy Sherman is a former special education teacher and Board Certified Behavior Analyst (BCBA).  She currently supervises SFUSD's Behavior Services, which includes BCBAs, RBTs, paraeducators, programming for SOAR and Autism-Focused SDCs, and Safety Care training. She has 12 years of experience in special education.
[email protected]
Kristen Koeller
(Workshop: Maybe it's dyslexia? How to spot the signs.)
Kristen is a volunteer for Decoding Dyslexia and has been a California teacher for 23 years.  She specializes in students with dyslexia, reading difficulties, reading assessments, and reading instruction.  She currently works as a reading teacher in a K-8 Elementary School and has taught lots of kids with dyslexia.
Decoding Dyslexia CA
decodingdyslexiaca.org
[email protected]
Kara Schinella, Transition Program Administrator
(Workshop: 1. Transition Planning- Accessing Services for Your Older Child (Panel Discussion)
2. College and Career Planning for Students with Disabilities (Panel Discussion))

SFUSD Special Education Services
https://www.sfusd.edu/sped/special-education-transition-resources
[email protected]
Kenny Adams, Disability Specialist
20 years of experience working with students with Disabilities at S.F. State
S.F. State Disability Programs and Resource Center
access.sfsu.edu
[email protected]
415-338-2472