Upcoming Special Family Events
Holiday Ice Skating Party
Registration for this event is closed.
When:  Saturday, December 17, 2022; 4:30pm-6:30pm
Where: Yerba Buena Ice Skating Center – 750 Folsom Street, San Francisco, CA 94107
We're excited to announce that we are bringing back our FREE annual ice skating party!
Come celebrate the holidays with us at the Yerba Buena Ice Skating Center – we will have the ice skating rink to ourselves, holiday snacks and a book giveaway. Skates will be provided for each guest, and wheelchairs are also welcome on the ice.
Space is limited, so reserve your spot today!
This event is made possible by generous support from the
Kehillah Fund, Kaiser Permanente, and many individual donors. 
Rhythm for All:
Virtual Family Drumming Night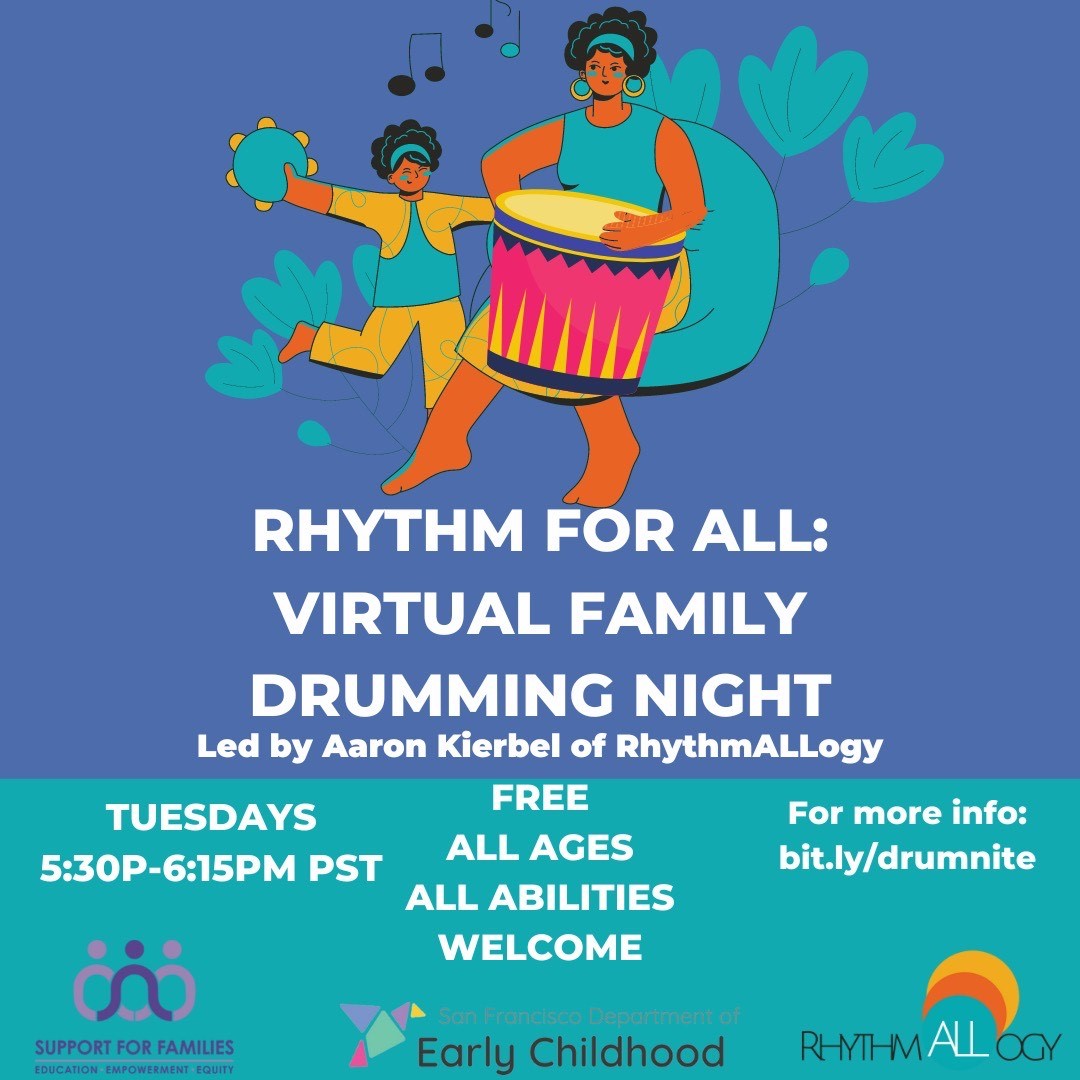 Every Tuesday; 5:30pm-6:15pm
Get ready to move n groove  with Aaron Kierbel in this FREE weekly interactive rhythmic event for people of all ages and all abilities.
Grab a drum or a homemade instrument and join the rhythmic revelry!